Meet Our Fleet – Get The Latest Cars At The Best Rental Prices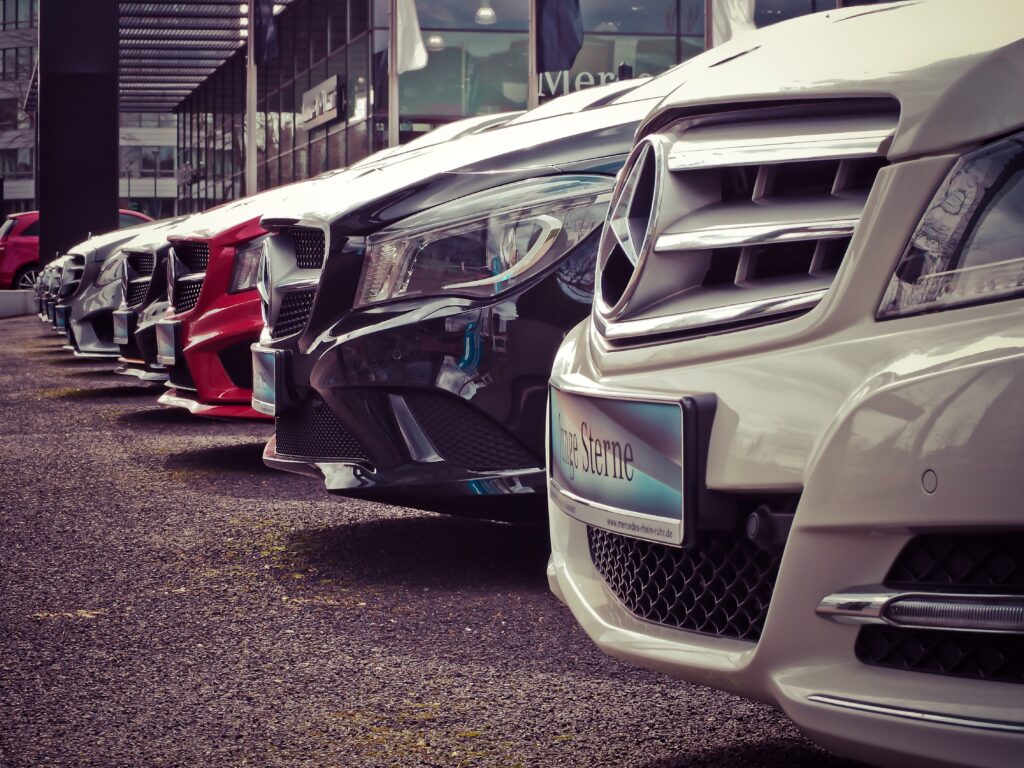 It's not necessary to adhere to someone else's schedule when travelling in a small group. The best choice in this case is to rent a car that suits your interests and requirements. It makes many side trips and excursions more enjoyable and lets you have moments to cherish.
Given that you are in charge and can decide when to set out on your journey and where to end it, you're free to pause as much as you'd like to take pictures or just to enjoy the scenery. You can anticipate improved fuel economy on the vehicle and significant savings on your holiday when you rent a car from a reliable car rental company. Ensure that the car rental company you choose has simple pick-up and drop-off procedures.
Prior to renting a car, be sure that you are completely aware of your requirements and don't forget to get the best possible option.
The genius of renting a car nowadays is that you can make your booking online at the comfort of your home.
If you're looking for a daily car rental service in Dubai, here is a fleet of cars handpicked to suit your needs.
Mitsubishi Attrage (2022)
The Mitsubishi Attrage is a complete vehicle. There is room for luggage and other cargo, and has a seating for five. As an everyday car, the Attrage has its appeal, meaning it is quite frugal. To keep you safe, the car is equipped with all the advanced safety features. Mitsubishi Attrage comes with cruise control it can ease foot-fatigue and stress over a long drive.
Nissan Sunny (2023)
This is a reliable vehicle with excellent performance, astounding fuel economy, and exceptional handling. This car has several safety features that guarantee the occupants' safety in collisions. Sunny features airbags and many safety features. In addition to these passive safety elements, Sunny is equipped with all the most modern active safety features, such as an Anti-lock Braking System (ABS) with Electrical Brakeforce Distribution (EBD) that helps the vehicle be controlled at high speeds and avoid rollovers.
Toyota Yaris (2022 & 2023)
The Yaris is an amazing vehicle. It is distinguished by its astounding real-world fuel efficiency and outstanding track record of dependability. The Yaris is the first Toyota model to use a center air bag system. These are set up to deploy in the case of a side hit to prevent the driver and the person in the front seat from colliding. Overall, it's a decent, substantial sedan with a spacious trunk.
Toyota Prado (2022)
The 2022 Toyota Prado VX is a classic, solid wagon that performs best when loaded up and travelling out into the distance. It is cosy and quiet, has a strong engine and transmission, and a long-legged suspension, all of which make it perfectly suitable for long distances. This car is equipped with safety features like ABS, 7 SRS airbags, Whiplash Injury Lessening Headrests, Vehicle Stability Control etc. Additional off-roading capabilities include Crawl Control, Downhill Assist Control, and Hill Start Assist Control.
Hyundai accent (2023)
Interiors of Accent are precisely crafted to deliver a comfortable ride. The car is equipped with a powerful engine in addition to attractive interiors. The standard safety features such as 4-wheel anti-lock brakes, advanced front and side impact airbags, side head and rear head airbags, hill start assist control, traction control, electronic stability control, vehicle stability management and tire pressure monitoring.
Kia Picanto (2023)
The Picanto has been praised for its utility, high-quality cabin, and engaging driving experience. It includes all of the necessary safety features you need. The Anti-Lock Braking System, which also acts as an anti-skid braking system, is a great safety features included in this vehicle.
Your trip will be a lot more enjoyable when you rent a car. Put your anxieties to rest and rent a car right away based on your preferences!
Are you looking for a budget car rental in Dubai? With only a few clicks, you choose from the best selection of handpicked cars at Headway, Dubai at the best prices in market.