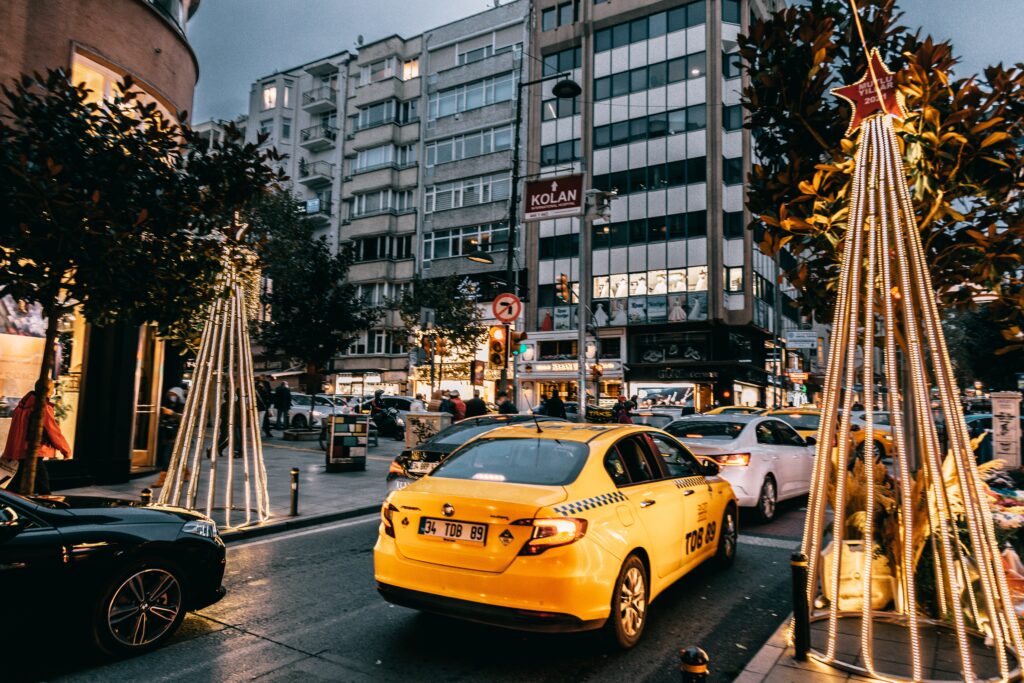 Experience the wonders of Dubai and beyond with the freedom and convenience of a rental car! Here is the Ultimate guide to spending a day in the City of Dreams.
First, get a car rental!
Being a vibrant city with a lot to see and do, a budget rental car is a great way to make the most of your trip. Whether you're visiting iconic landmarks like the Burj Khalifa or exploring the city's lesser-known neighborhoods, having your own car will give you the freedom to go where you want, when you want! You'll be able to explore the city at your own pace, rather than being beholden to the schedule of a taxi or public transit. This can be especially useful if you want to visit less-touristed areas or make multiple stops in a single day. Moreover, renting a car is much more economical and safer option when compared with getting a taxi!
Al Ain
Al-Ain is a city situated around 2 hrs away from Dubai, rent an SUV and explore the Serenity of UAE. Al Ain is known for its oasis-like atmosphere and cultural significance. The city is a UNESCO World Heritage site and has strict building regulations to preserve its natural beauty. There are many things to see and do in Al-Ain, including visiting the Jebel Hafeet mountain, the Al-Ain Zoo, the Al Jahili Fort, and exploring the date palms in the Al-Ain Oasis. The Wadi Adventure Park is also a popular destination for families, offering activities such as surfing, kayaking, and white-water rafting. Overall, Al-Ain offers a unique and authentic desert experience for visitors!
The Dubai Mall
The Dubai Mall is a shopper's paradise, offering over 1,300 stores and 200 dining options. But it's not just about shopping and eating – the mall also has several attractions for all ages, including an indoor theme park, an ice rink, and a virtual reality park. Don't miss the opportunity to take in the stunning views from the observation decks and rooftop terraces, or relax and unwind in one of the spas or outdoor gardens. Overall, the Dubai Mall is a must-visit destination for anyone visiting the city. With so much to see and do, you'll be sure to find something that interests you.
Palm Jumeirah
Palm Jumeirah, an artificial archipelago in Dubai shaped like a palm tree, is a must-see destination for any traveller. With luxury hotels, world-class attractions, and beautiful beaches, there's something for everyone. Don't miss the chance to visit the Atlantis, The Palm resort and the Dubai Fountain – the water and light show that will take your breath away. Whether you're looking to relax on the beach or experience the city's vibrant nightlife, Palm Jumeirah has it all.
Dubai Miracle Garden.
The Dubai Miracle Garden is a breathtaking oasis located in the heart of the city. With over 45 million flowers in a variety of shapes and colours, this garden is a true wonder of the world. The garden is home to a wide range of flowers, including roses, marigolds, petunias, and daisies, to name just a few. There are sections dedicated to Disney characters, floral arches and structures, and a fountain and water features. No matter where you go in the garden, you'll be surrounded by an explosion of colour and fragrance. In addition to the flowers, the Dubai Miracle Garden also has many restaurants and cafes where you can grab a bite to eat and enjoy the views. There are also a lot of interactive exhibits and activities, such as a butterfly garden and a falconry show.
Come and experience the thrill of exploring the finest city with Headway RAC – the best budget car rental in Dubai. With a wide range of options and great service at an affordable price, we have everything you need to make your trip one to remember. So, don't wait – book now.