Everyone surely wants to visit Dubai at least once in their lifetime, it is a beautiful city with world-class and unique infrastructure. Housing the world's tallest structure, The Burj Khalifa along with numerous one-of-a-kind skyscrapers, the breathtaking view from these buildings is an experience in itself. With over 1,000 kilometres of coastline in the city, you can relish the beauty of the sand and water at a number of places in the city. One should undoubtedly visit the massive amusement parks that would be a thrilling experience. If you are planning a family travel to Dubai, you should think about travelling around by renting a car in Dubai to witness the massive structures towering over the wide roads. After you're done shopping in the extravagant malls of Dubai, you can just dump those shopping bags at the back of your car and go on with your journey. A great choice for travelling around the city, especially if you are travelling with kids in Dubai would be to rent a car for the duration of your stay. You can have a hassle-free trip without having to worry about how to travel or where to store your luggage when moving from one place to another to explore the city.
Benefits of a convenient car hire
1.Spacious and Comfortable Cars:
Every family vacation involves stacks of suitcases, baby strollers and other required items. Our rental car options for families give you a wide range of cars to pick from based on your necessities by understanding the need for space and comfort for your journey. You could opt for SUVs and minivans if you have a big family to accommodate your family and luggage comfortably. You can enjoy hassle-free travel where you can sit comfortably and take a different route to venture out in the city.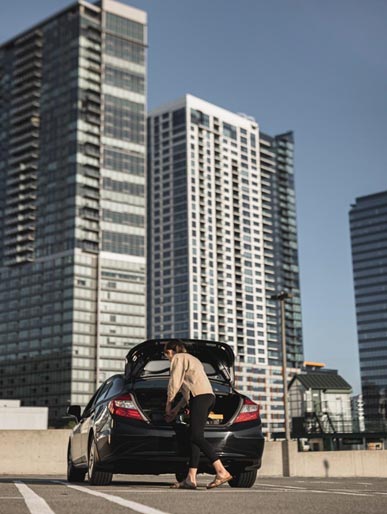 2.Child Safety Features:
You might not want your little one to miss out on the family vacation you're planning, and your little one's safety is our top priority. We ensure our child-friendly vehicles are equipped with advanced child-safety features like child seats to ensure your young one has comfortable travel too. As one of the best car rental companies in Dubai, we provide special safety features for families so that you can focus on creating enduring memories without having to worry about the safety of your baby during the journey.
3.Entertainment Facilities:
Long drives on those never-ending highways might get mundane and challenging sometimes. To wash away those flashes of boredom, you can put on some good music or listen to podcasts to keep you and your kids entertained throughout your family road trip in Dubai. Whether it's the built-in DVD player, Bluetooth, the AUX cable or you could also listen to the local radio while you explore in Dubai some of the most exquisite places, our vehicles are equipped with all the amenities to make your journey delightful for all.
4.Convenient Pick-up and Drop-off:
You can get your ride from the time you land at the airport and drop it off after your vacation at the airport again. We understand the need for convenience when you are on a vacation and we provide you with just that. We have flexible drop-off and pick-up that are altered in a way to suit your comfort and accessibility. We make sure you have a seamless travel experience and start exploring without any delays and provide family-friendly car rentals.
5.GPS Navigation:
Navigating your way through and exploring the routes might be intimidating, but don't worry our rental cars are equipped with GPS navigation systems to guide you to your desired destination stress-free. Our experienced Dubai car rental services team is always ready to provide you with tips on adding places to your travel itinerary. From the best eateries to the hidden gems of the city, we can provide local insights to enhance your trip.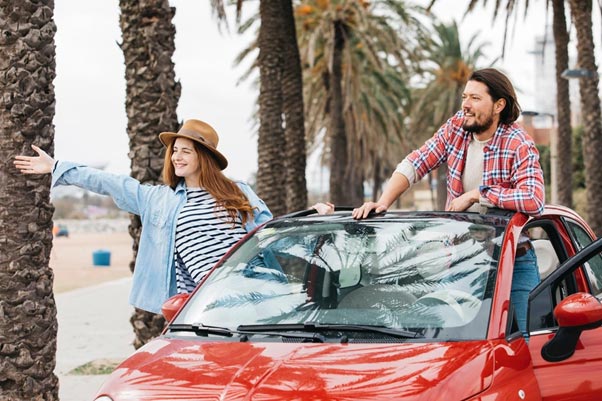 Conclusion:
The enchanting experience one has in Dubai is not just because of the spectacular architecture but also because of the lasting memories created by the families visiting the place. Making sure you have a comfortable stay with minimal things to worry about is vital to have an enjoyable holiday. Our vehicles will be the perfect companion for your exciting adventure in our city. Headway is indeed the ideal pick for a family-friendly car rental in Dubai.